A typical Oscar bait film.
The gay film I Am Michael, about James Franco playing a gay activist-turned-"straight" pastor, has arrived on Video on Demand, and with it, leaked scenes of some the movie's more.. er, poignant moments. All right, let's cut to the chase: Franco, Zachary Quinto and Charlie Carver have a threesome in the movie, and it's online.
While the scene is a bit darkly lit and widely shot for our tastes, it's still a real treasure of modern cinema.
I mean:
Charlie really seems to do well for himself in this moment:
Don't worry. The pants come off.
Zachary struggles a little to get his off but makes it through just fine.
Oh, fun! James found a crotch. And a butt! Kudos sister.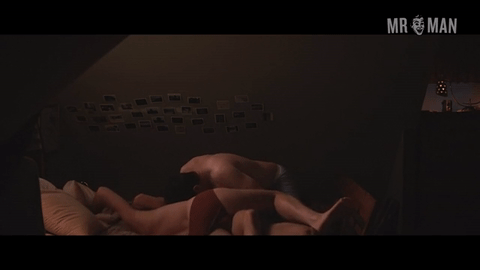 The full clip can be watched at a very NSFW site, Fleshbot.