Recently I received an email containing one of my favorite things: a book recommendation. A friend was reading Chelsea Johnson's Stray City, and he thought I might enjoy it because the heroine and I are both queer ladies. "When I started reading it," he wrote, "I realized how relatively few queer women appear as main characters in literary fiction."
That couldn't be true. I fired back with a list of beloved writers: Sarah Waters, Jeanette Winterson, Eileen Myles, Sappho. But our exchange left me wondering where the rest of these characters and their authors were hiding out. Surely they must exist, and we just weren't looking in the right places.
Taking it as a challenge, I went out in search of queer lady protagonists, taking suggestions from friends and scouring the catalog at the Brooklyn Public Library. Some of the books I found were classics I had the pleasure of discovering for the first time, while others were cult favorites passed along with dog-eared pages and handwritten notes.Others I had to request be pulled up from the storage section of the library, their spines pristine, pages not yet read.
Here are the 12 books I found, all worth revisiting or diving into for the first time this Pride month. Take them to the beach and get sand stuck between the pages. Read them as you drink your morning coffee, inviting queer women from different decades to hang out with you during your day. Show off their jackets on the subway, a little literary Dyke March. Keep them in circulation, because if we don't, just like Sappho's verses, they may simply disappear.
1. The Off Season by Amy Hoffman (University of Wisconsin Press, 2017)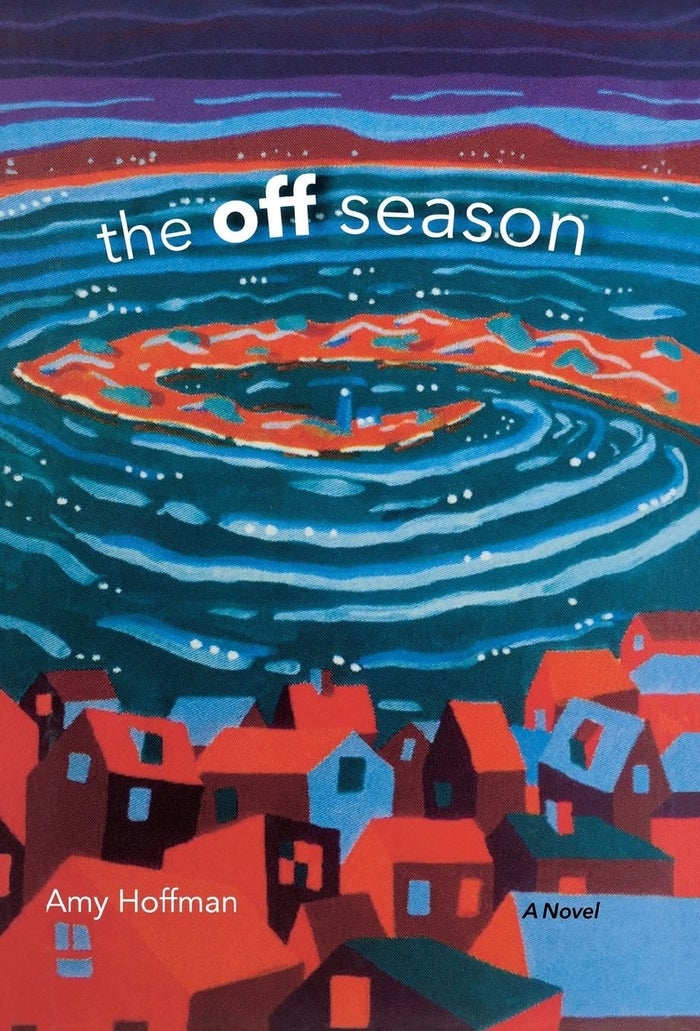 UW Press
This recent novel about a mid-life lesbian love triangle is just good plain fun. It's filled with the eclectic character of the queer hub that is Provincetown, like: "After all our years together, and all I did for you, and I step out once. I mean, I feel terrible about it, okay? I'm awash in guilt. But don't tell me you never thought about it yourself." Talk about dyke drama. Truth be told, what I really want to read is Hoffman's memoir, Hospital Time (1997), about caring for a friend dying of AIDS, but the library has it and won't even loan it out.
Get it from Amazon for $24.79, Barnes & Noble for $24.95, or find it at your local library.
2. Lena by Cassie Pruyn (Texas Tech University Press, 2017)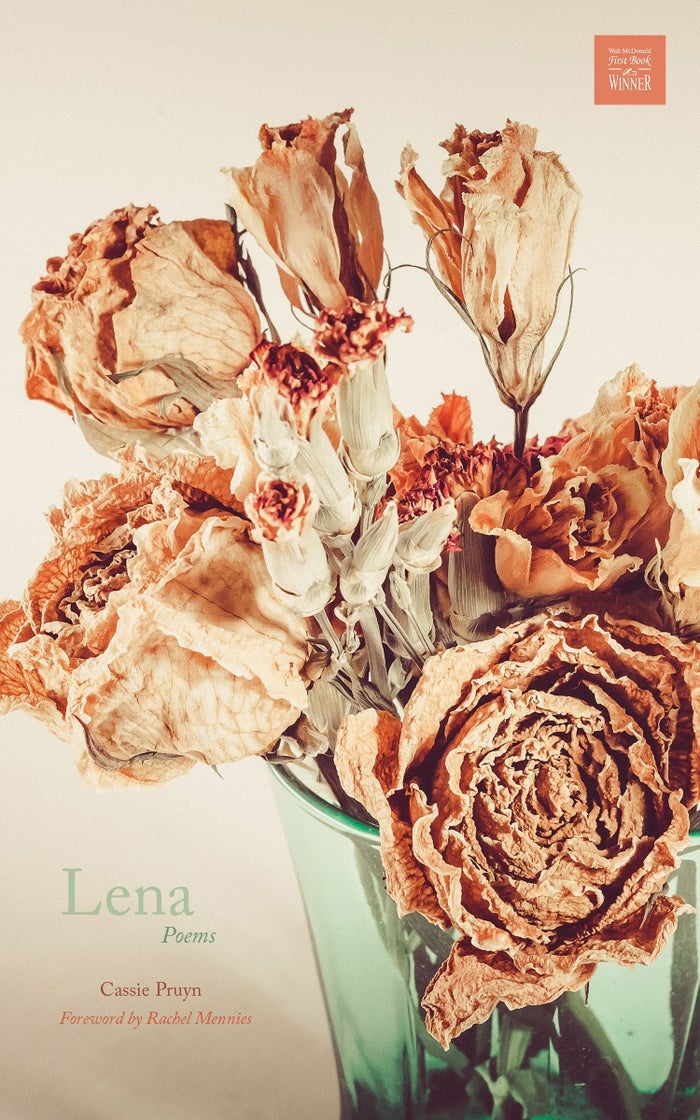 Texas Tech University Press
These poems about furtive first love and first loss unfurl like a novel to create a piercing elegy for Lena, a young queer woman who died before her time. Blurring time, Pruyn shares her memories of making love, undiscovered, in Lena's family beach house and her desperate search to find Lena's grave without contacting her close-minded family. You can read this collection in one sitting, and then return to it again and again for catharsis and for comfort.
Get it from Amazon for $9, Barnes & Noble for $19.76, or find it at your local library.
3. Jam on the Vine by LaShonda Katrice Barnett (Grove Atlantic, 2015)
Grove Atlantic
Ivoe Williams is born in a small Texas town populated by families of sharecroppers just before the turn of the century. When she steals a newspaper from Miss Susan, the white lady her mother works for, it ignites a dream that won't fit inside her hometown. That dream takes her to Austin, where she attends college, studies printing and typesetting, and begins to publish articles about the Jim Crow laws that keep her and her classmates at the back of the trolley cars. It's also where she's caught in a love triangle with her classmate, a brilliant lady pianist, and the seductive journalism teacher who encourages her star pupil to fight against prejudice in the industry.
Barnett studied jazz and wrote lesbian erotica, and she flaunts both passions in the novel. As precocious as Scout Finch and as fiercely tender as Meg Wallace, Ivoe's life is marked by a determination to write about the racial injustices she and her family have endured through the generations. We could use her right about now.
Get it from Amazon for $11.96, Barnes & Noble for $15.16, or find it at your local library.
4. Women by Chloe Caldwell (SF/LD Books, 2014)
SF/LD Books
Have you ever fallen in love with a woman so hard you couldn't get back up again? Caldwell absolutely nails what it's like to be so smitten you can't talk about anything else. In short, explosive chapters an unnamed narrator whose sexuality eludes easy labels documents her descent into obsession, and the abyss that threatens to open up on the other side of lust. "With Finn, I have found a new drug. A reason to wake up in the morning. She is my source of feeling confident in the world; with Finn I feel attractive, the same way I'd feel if I were putting opiates up my nose."
Get it from Amazon or Barnes & Noble for $14.95, or find it at your local library.
HarperCollins
Rebecca Makkai lists this gutting series of vignettes about a disease that turns the body into its own enemy as as one of the sources for The Great Believers, and all the accolades for that novel makes this the perfect moment to revisit Brown's 1994 work. Her straight shooting prose captures the intimate moments between AIDS patients — a grandmother who contracted the virus from a blood transfusion, a man who always asks for cinnamon rolls — and the narrator, a home-care worker who helps out by doing chores, running errands, and sometimes simply with the gift of company. It's not hard to imagine the narrator as Brown, a lesbian from the Pacific Northwest who was once a home-care worker herself. There isn't a single character in the novel identified as a lesbian, but when the narrator sits in a room full of bantering men and remarks, "I really felt like a girl," I see her as someone working to care for her own community, with her hands and with her words.
Get it from Amazon for $12.59, Barnes & Noble for $14.99, or find it at href=«https://www.worldcat.org/»>your local library.
6. The Sea of Light by Jenifer Levin (Plume, 1994)
Plume Fiction
I've never seen another novel even attempt to portray the relationship between different generations of lesbians the way this one does. On the pool deck, Brenna Allen is a tough, no-nonsense swim coach, but at home she privately mourns the loss of her partner to cancer. When she recruits Babe, a hot shot swimmer who has suffered her own traumas, an unexpected romance blossoms between the team captain and the new recruit. Could Babe be just what the team needs, not just when it comes to winning meets but also when it comes to healing hearts? As athletes at the collegiate and professional level still struggle to come out, this novel is a beautiful, messy reminder of what a team really could be.
Get it from Amazon for $18.99+, Barnes & Noble for $19.42+, or find it at your local library.
7. The Gilda Stories by Jewelle Gomez (Firebrand Books, 1991)
Firebrand Books
Move over, Buffy and Bella. In this groundbreaking novel, a black lesbian vampire lives and loves from the 1850s to well past our present day. Need I say more? The novel won two Lambda Literary Awards when it was first published, and it's not hard to see why. Gilda and others of her kind take blood without taking life, and they give back something in exchange for what they've drained — dreams, thoughts, and ideas.
Gomez was born to a black mother and a native father, and the intersectional activism that marks her life is at work here. Gilda begins her life as a slave in Mississippi and goes on to witness the Gold Rush in San Francisco, use her powers to defend sex workers on Boston's South Side, and draw on the stories she's lived through to become an infamously reclusive romance novelist, finding and siring her own chosen family along the way.
Get it from Amazon for $13.55, Barnes & Noble for $16.26, or find it at your local library.
8. People in Trouble by Sarah Schulman (Plume, 1990)
Plume Fiction
Sarah Schulman is having a moment right now because of her award-winning non-fiction book Conflict Is Not Abuse, but Schulman has been writing for decades across many genres. Her now out-of-print novel People in Trouble centers on a love triangle in 1980s NYC during the AIDS crisis. Kate, an established artist, has an affair with a young lesbian, Molly, who spends many of her days caring for her sick friends and pulls Kate into AIDS activism. The novel's villain, Ronald Horne, is based on a real-life political figure whose first name rhymes with his real-life doppelganger: Donald Trump. A young editorial assistant in the UK just bought the rights to republish this novel across the pond in the fall. Here's hoping someone will pick it up in the US.
Get it from Amazon for $21.55+ or find it at your local library.
9. Loving Her by Ann Allen Shockley (Bobbs-Merrill, 1974)
Open Road Media
Loving Her is a short novel about a black woman trying to find her place in the world. Renay flees with her daughter Denise from the abusive man who fathered her child. When she meets Terry, a wealthy white woman, at a supper club, Renay flourishes, both in bed and at the piano bench. Torn between her violent husband and the woman she loves but her community won't accept, Renay has to walk a long road before she can find home. Loving Her is made up of equal parts erotic drama and long monologues about race and sexuality, but both make for essential reading.
Get it from Amazon for $22.95, Barnes & Noble for $6.95+, or find it at your local library.
10. The Front Runner by Patricia Nell Warren (William Morrow, 1974)
William Morrow & Company
Warren passed away at the beginning of this year, and she is perhaps best remembered for writing one of the first popular novels about an openly gay couple, and the very first to become a New York Times bestseller.
Warren was a lesbian, so I picked this one up expecting to find some queer lady characters, but, surprisingly, her novels, including The Front Runner, imagined romances between gay men. Harlan Brown, running coach extraordinaire, has been chased into hiding at a small liberal arts college out of suspicion that he's gay. He has, for the most part, kept his desire to himself. That is, until Billy Sive shows up on campus with two other boys who were kicked out a West Coast school for being openly gay. Harlan and Billy train together, fall in love, and must decide whether sharing their love with the world will ruin Billy's chances of heading to the Montreal Olympics. The novel recalls a not-too-distant-past when gay sex was illegal in New York City, and it inspired dozens of LGBT running teams around the world to call themselves the "Front Runners."
Get it from Amazon for $19.95, Barnes & Noble for $23.33, or find it at your local library.
11. Rubyfruit Jungle by Rita Mae Brown (Daughters, Inc., 1973)
Bantam Books
Don't read this one in public, unless you're prepared to blush on the subway or at your local cafe. The unstoppable Molly Bolt is determined to leave behind her poor Southern upbringing to make something of herself. Her dreams take her all the way to New York City, where her unapologetic sexuality and determination to become a movie director in the face of deep-seated sexism carry her to unexpected places in this queer coming of age story. Molly would be a hero in 2019, too.
Get it from Amazon for $12.88, Barnes & Noble for $15.46, or find it at your local library.
12. Nightwood by Djuna Barnes (Faber and Faber, 1936)
Faber and Faber
Buried somewhere in this dense, modernist prose is a story of lesbian love and torment. Robin Vote, much like Romeo before her, is always in and out of love. She follows her heart from a traditional marriage to a man, to a bohemian relationship with a woman, to a series of affairs with strangers, leaving tears and heartache in her wake. As difficult as it can be to follow the narrative thread, there's something wonderful about the idea of a woman free to pursue many loves back in the 1930s.
Get it from Amazon for $12.86, Barnes & Noble for $14.95, or find it at your local library.
Now that I've gone down the rabbit hole, I keep discovering more novels about women loving women, or by women who love women, just waiting to be read. Do you have any suggestions? Please send them my way!