The US Department of Defence spends ten times more money on erectile dysfunction drugs than it does on
gender transition
.
The figures fly in the face of a push by conservative politicians in America to stop taxpayer funding for members of the military to undergo gender reassignment treatment.
"After consultation with my generals and military experts, please be advised that the United States Government will not accept or allow transgender individuals to serve in any capacity in the US military," Trump tweeted.
"Our military must be focused on decisive and overwhelming victory and cannot be burdened with the tremendous medical costs and disruption that transgender in the military would entail. Thank you."
But a Pentagon-ordered study published by
Rand Corporation
last year showed gender transition health-care coverage for all military personnel who wanted it would cost between $2.4 million and $8.4 million a year.
Those estimates would represent a 0.04 to 0.13 percent rise in health-care expenditures for the Department.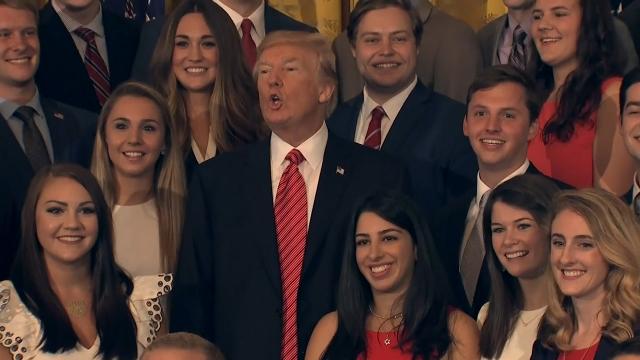 Overall, gender transition health care would cost just 0.0001 percent of the Pentagon's annual budget.
It's a trifling amount compared to the heft $84 million Defence spent on erectile dysfunction drugs in 2014 alone.
In 2012, the Department paid for a whopping 905,083 prescriptions of Viagra, the
Military Times
reports.
They also paid for soldiers and sailors to get free Cialis, Revatio and Levitra.
The Department of Defence is now trying to figure out how to deal with the prospect of sacking thousands of transgender members of the military.
Trump's Twitter announcement was made on Twitter when Secretary of Defence Jim Mattis was on annual leave.
Mattis has yet to comment on the sudden decision.
The issue arose thanks to the campaigning of Missouri congresswoman Vicki Hartzler, who proposed an amendment to a budget bill that would prevent the Pentagon funding any transgender transition treatment.
Hartzler is one of the few members of Congress to speak out in support of Trump's ban.
"President Trump's decision today to rescind Obama's transgender military policy has the best interests of the military in mind, and I thank him for taking this decisive action," she said in a statement.
"Our military is the most effective, efficient and well-funded fighting force in the world, and as the president notes, we cannot burden our armed forces with the tremendous costs and disruptions that transgender in the military would entail."
Hartzler said sex change surgeries in the military were projected to cost taxpayers more than a billion dollars in the next ten years.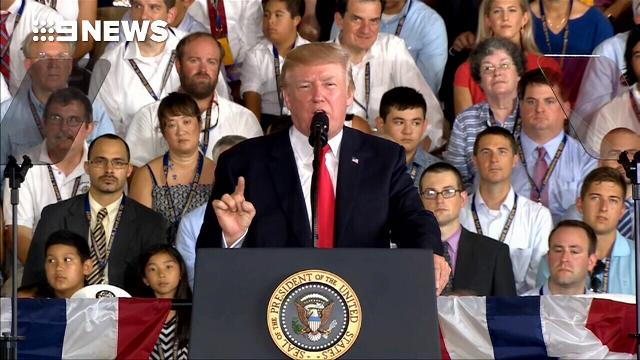 It is not known where Hartzler obtained an estimate so dramatically different from the RAND Corporation study.
Democratic House leader Nancy Pelosi said Trump's ban was a "cruel and arbitrary decision designed to humiliate transgender Americans who stepped forward to serve our country".
"On this very day in 1948, President Harry Truman signed the executive order desegregating the US military," Pelosi said in a statement.
"Sixty-nine years later, President Trump has chosen this day to unleash a vile and hateful agenda that will blindside thousands of patriotic Americans already serving with honour and bravery."
Illinois senator Tammy Duckworth, who lost her legs flying an Army Black Hawk helicopter in Iraq, also spoke out.
"When my Black Hawk helicopter was shot down in Iraq, I didn't care if the American troops risking their lives to help save me were gay, straight, transgender or anything else," she said.
"All that mattered was they didn't leave me behind."
Republican senators John McCain, Richard Shelby, Orrin Hatch and Joni Ernst have also spoken against the ban.